Robert Jones | Smart Insights | Tue, 06 Dec 2016 16:00:04 +0000
Over half of customers prefer to buy from a site using guest checkout
In our latest Chart of the Day, we find that research by Worldpay suggests there are several key barriers to cart abandonment, including lack of guest checkout and lack of delivery option available.
It's the most important thing anyone in E-commerce or digital marketing can focus on: how to cut abandonment rates and increase conversions. As digital marketers ourselves it's something we're working on everyday.

The research found that:
Over half prefer guest checkout
Over half would abandon their cart if they cannot get the delivery option they want
Almost 7 in 10 customers aged between 18 and 35 are more likely to purchase on their mobile phones
Over half of customers are positive about one click purchasing
Nearly 4 in 10 think paying online is too slow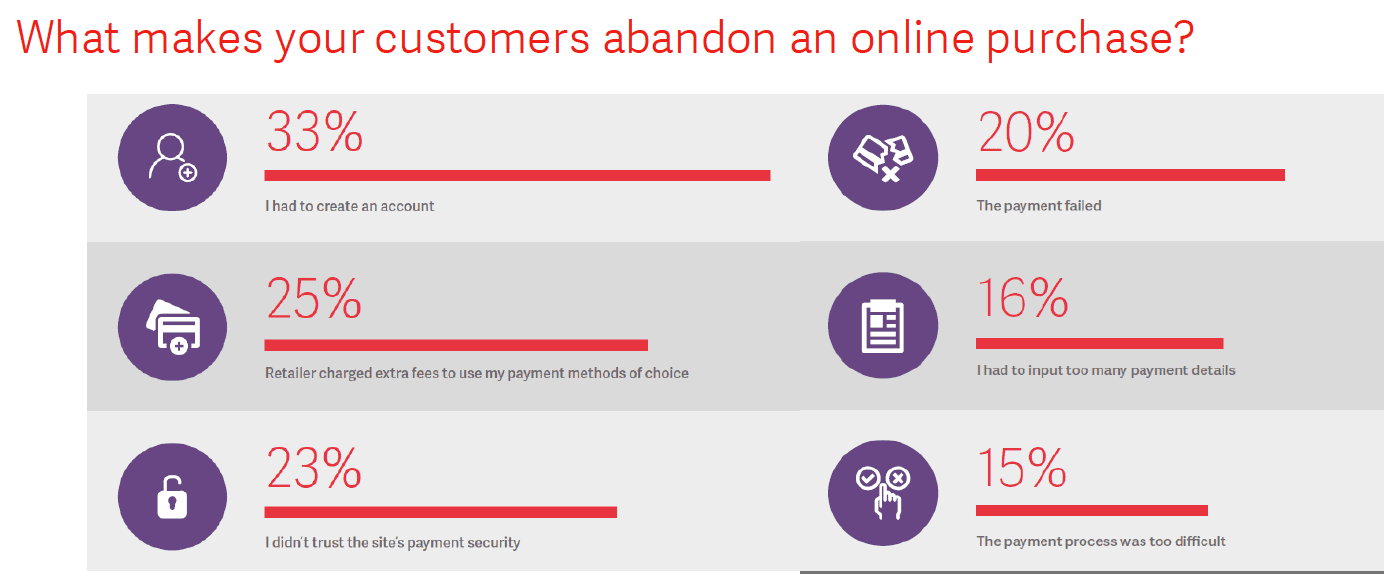 The research also found that most customers abandon because they have to create an online account to complete the purchase.