Expert commentator | Smart Insights | Tue, 03 Jan 2017 15:00:00 +0000
Long-term strategies to boost the revenue of your online store
The days of customers relying on brick-and-mortar shops are long gone. Recent years have seen the rise of e-commerce, with consumers usually choosing to do business with companies that cater to and understand their individual needs.
To compete with the seemingly limitless e-commerce options out there, it's essential to leverage digital marketing to engender customer trust and stand out in a sea of copycats.
That's what we've done at Expedia. We spent years identifying the individual components that add up to a successful e-commerce business model. These proven strategies will help you differentiate your company and make long-term success an achievable reality.
Integrate Your Data
When it comes to cultivating consumer trust and loyalty, nothing beats the proper use of good data — it's key to personalizing your approach. Perhaps overwhelmed by the sheer amount of data available, many companies fail to take full advantage of the information at their disposal.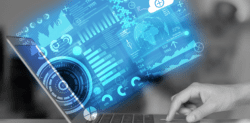 That was the situation Aldo Group found itself in recently when it recognized it was failing to utilize its data to the fullest potential. To rectify the situation, the worldwide retailer of shoes and accessories initiated a two-part e-commerce approach, first adopting a new front-end solution to improve data personalization, then by investing in integration software to merge the power of more than 100 existing apps, services, and databases.
The results were tremendous: After blending its legacy systems with new customer-centric data solutions, Aldo Group had its most successful holiday shopping season since its e-commerce debut.
With all the information e-commerce companies now have at their disposal, online businesses have an obligation to make every interaction between company and customer as intuitive and pain-free as possible. Optimization through data affects every aspect of an e-commerce business, so from products to prices, everything on your website should be as dynamic as possible to ensure customers are receiving an experience tailored to their individual needs.
At Expedia, we recognize how personal travel decisions are for our customers, so we've made our data as smart as possible. That means reaching consumers across devices, remembering searches, and recognizing patterns to provide advertisements and suggestions relevant to each customer. And when customers sign up for our rewards program, not only do they receive points for free upgrades at more than 1,000 hotels around the globe, but we at Expedia are also able to gather even more data to better meet their needs. That's a successful recipe for customer loyalty.
Go Straight to the Source
Don't wait for customers to find you — that's a great way to lose business to more proactive competitors. Instead, make it easy for customers to buy from you right here, right now.
Remember: It's much easier to sell something to someone who is already in your store with the intent to make a purchase. Many retailers, such as Target and Starbucks, now use beacon technology to collect personal information and boost sales revenue from customers who are already present. The beacons work by sensing when a potential customer is within a specified location and sending mobile alerts on nearby sales, exclusive promotional discounts, and more.
Although beacons aren't an option for strictly e-commerce companies, they can still use social media to encourage customers to make purchases online. With new advances in social technology, companies can go beyond using social platforms for advertisements alone and use the sites to sell directly. In fact, Facebook accounts for more than 60 percent of social sales worldwide, and more than 90 percent of Pinterest users have purchased something through the website in the past six months.
Improve Your Online Presence
You don't have to revolutionize the online shopping experience to attract customers. You just need to make it easy for them to use your website and ensure they know who you are, what you provide, and where they can find you. Here are some ways to achieve this:
Focus on your website's navigation. Invest in a quality search feature, thoroughly index your products, and showcase items that have a high success rate.
Personalize the experience. Add sections for new items and bestsellers to help customers see what others like about your brand. Add sections for recently viewed items and personalized recommendations to let customers know you're listening to their personal interests.
Optimize shopping cart functionality. To prevent customers from abandoning their carts, make sure your shopping cart is as functional and navigable as possible, especially with regard to shipping times and costs.
Make your site mobile-friendly. Mobile commerce makes up 30 percent of all e-commerce in the U.S., and that number is bound to grow as mobile devices become more common and capable. If your customers have to wait ages for a page to load or if your layout is confusing when viewed from a mobile screen, you'll miss out on what could be easy sales.
Cultivate a positive image. Establish a presence outside places where customers feel the pressure to purchase. Seek opportunities to be a guest blogger on sites that cater to your target demographics, even if the content isn't promotional. Establishing your company as a thought leader goes a long way toward building widespread consumer trust and having a larger web presence will also boost your SEO strategy.
Prioritize security. Ensure your site's security is up to par by picking a secure platform, using strong SSL authentication, and running regular PCI tests. A data breach can be devastating even to massive corporations, so let your customers know their data is safe with you, and back up your claim with strong security practices.
Don't Be Shy With Your Customers
Your customers are the ones who know best what they're looking for, so don't spend time guessing when you can go straight to the source. Ask for feedback on what you could be doing better and what they like about your website, customer service, products, and more. Site surveys, follow-up emails, and social media all provide opportunities to learn new ways to improve your digital marketing approach.
Building a successful e-commerce business doesn't have to be confusing. Invest in good tools, leverage your data, bolster your brand's presence, and stay involved with your customers across all channels. You already run a great company — now take these strategies and use them to break away from the pack and take your brand to the forefront of your industry.