Expert commentator | Smart Insights | Thu, 24 Nov 2016 09:00:00 +0000
Search Ads are just the beginning of a big year for Apple.
The public-facing changes made to the App Store in Fall 2016 have been nothing short of monumental, but for Apple the shift marks only the beginning of a new methodology for interacting with developers and consumers. As we roll into 2017, Apple's recent updates will begin to solidify into a new App Store hierarchy, one which will include Search Ads as a core pillar and send a friendlier message to developers.
App Store Optimization experts have been preparing for a major shift in the App Store for some time now. After all, Google introduced Search Ads to the Play Store in February of 2015, themselves following in Facebook's footsteps. Apple is methodical, though, and the inevitable rollout of ads has come to impact the entire App Store experience.
First, the ads themselves. Over 65% of all app installs originate from search. The implementation of Search Ads represents one of two prongs in a tactic by Apple to move App Store search away from long, overstuffed app titles and back into a realm they can control and monetize in-house. Now, developers will be able to create Search Ads using the metadata (title, keywords and description) from their App Store listing, set their own budget, and easily launch ads targeting specific search terms relevant to their apps.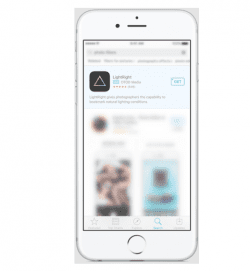 The other side of the coin here is the need for shorter App Store titles. Apple recently sliced the title character limit from 255 characters to a mere 50, chopping off a whopping 80% of available title real estate. A popular tactic in ASO has always been title tagging, or placing relevant, highly searched keywords in the title as a sort of subtitle or explanation of the app's features. Nothing has changed regarding the practice itself; it's still a great way to increase your app's rankings portfolio and inform users about the many functions of your app. Now, you just have significantly less space in which to do it.
Shortened titles and App Store Search Ads have already rolled out, but their effects will be felt well into 2017. Apps that don't shorten their titles after a warning from Apple will be removed from the store within 30 days, potentially clearing hundreds of thousands of apps from the App Store.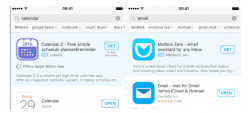 While Apple may be clearing out thousands of apps from the store, the increased focus on shortened titles and Search Ads will make ASO more important than ever. It's worth noting that when you create an ad, you will only be able to target and bid on keywords that are relevant to your app. The way that you make an app relevant for keywords is through ASO. Creating relevancy for highly-searched keywords and phrases in Search Ads should be a great way to expand your potential audience, with built-in analytics giving you the tools to prepare and maintain a successful campaign.
This leads to the third pillar of Apple's App Store renovation, one which hasn't been as public facing. In general, Apple is manoeuvring their revenue sharing model to prioritize subscription-based apps as services such as Netflix, Spotify and HBO NOW remain fixtures on the Top 10 Grossing charts.
Apple announced earlier this year that they would be altering the cut of revenue given to certain developers. The company has traditionally taken a 30 percent cut of app revenue, and this will remain the case for most apps. For subscription-based services, however, Apple will reduce that cut to 15 percent once a user has maintained a subscription for over a year. This in turn incentivizes higher quality and retention for the services themselves. The change comes as more and more services begin to explore the subscription model.
So how do these changes impact your app? If you run a subscription-based service, Apple's revenue changes should make retaining subscribers even more of a priority, with the chance to increase your cut of subscriptions to a hefty 85 percent.
Apps with more traditional revenue models aren't going to be left in the dust, though. With potentially hundreds of thousands of abandoned apps leaving the store and Search Ads taking over as a core pillar of optimization, Apple is paving the way for a less cluttered App Store. To take advantage of this, you must pinpoint the highly-searched keywords that your app ranks for, determine potential keywords which your app has yet to break into, and funnel the above information into a new optimization – potentially including Search Ads to expand your search profile.