Expert commentator | Tue, 21 Jul 2015 14:00:00 +0000 | http://www.smartinsights.com/search-engine-optimisation-seo/local-seo/how-to-capture-more-customers-with-regionalised-landing-pages/
Best practice tips to give your landing pages better regional reach
The Internet has given us greater power than ever before to reach out to people wherever they are in the world. There's one problem with that though – sometimes your core group of customers are located virtually on your doorstep, and unless you take steps to connect with these, much of your online marketing efforts may be going to waste.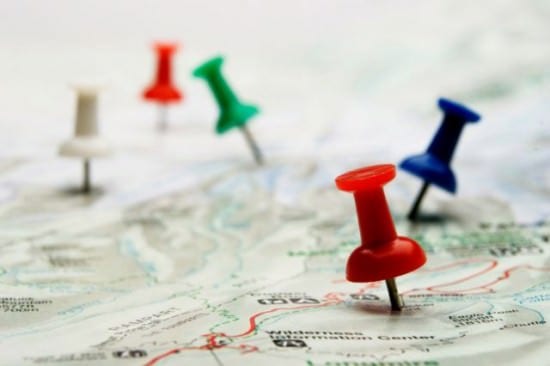 Who needs regionalised landing pages?
If you're selling a range of identical products through your website to people right across the country (or even the world) from a central warehouse or depot, you probably don't need a regionalised landing page. But if your website is used as a means of promoting your bricks and mortar presence, or a service you provide in specific geographic areas, then regionalised landing pages should be viewed as essential. Here are a few examples of businesses that might particularly benefit from regionalised landing pages:
Restaurants
High street shops and boutiques
Tradesmen – plumbers, electricians etc
Garages
Salons
Why?
Regionalised landing pages (or geo-specific pages, geo-targeted pages, local landing pages – call them what you will), serve two main purposes:
They improve your position in search for the queries you want to rank for when people in your target area make a search online
They specifically communicate with people in your local vicinity or other geographically targeted area, increasing the likelihood of a site visit resulting in a conversion
How to create effective regionalised landing pages
The extent to which you need to create regionalised landing pages will depend on the type of business you have and its scope. If you own a single restaurant for example then you'll probably be okay with just a few pages targeting your specific town and the outlying area. But if you own a chain of restaurants across the country, you should create region-specific landing pages for each one.
If each of your stores or franchises is more or less identical, the key to crafting an effective local landing page is to keep certain things the same, such as your USPs and the benefits to your customers that your products or services provide, whilst also tailoring each page to a local audience. You should at all times ensure that content is 100% unique between these different regionalised pages, as otherwise you may fall foul of the search engines' tough stance against duplicate content.
A common approach to local landing pages is to first define the area that you are targeting, whether that be a region, county, city or even a specific area of a city. Once you've done that, you can then infuse the piece with local colour and details, perhaps mentioning things like key landmarks or working in a bit of the local history if it is relevant to your business or its offerings. In doing so, accuracy is important, as local residents will soon spot any errors in your content relating to their area, and this will have a negative impact on their view of your brand.
Regionalised keywords
Geo-specific keywords should be at the heart of any local landing page strategy, and are what will effectively get you the extra hits you need from local customers. The formula for these is relatively simple: '[business type] in [location]' or '[location] [business type]'. For example:
'Plumbing in Welwyn Garden City'
'Hair salon in Grimsby'
'North London man with a van'
'Southwest copywriting services'
Once you've selected the keywords you want to rank for, you should be careful to work them into the flow of your landing pages so that they don't disrupt the marketing messages within them.
Consistency
If you're creating dozens or even hundreds of landing pages, it's important to ensure that the style and tone of each and every page remains consistent, while at the same time being wholly unique. For large companies, it's a good idea to create a style guide or tone of voice document which you can pass to your web copywriters to make sure that they stick to the plan and create content that 'sounds like you'.