Expert commentator | Smart Insights | Thu, 12 Jan 2017 09:00:00 +0000
SMEs needn't be left behind by new Marketing Automation tech
A dismal 37 percent of shoppers say that the average retailer "gets†them. It's perhaps for this reason that consumers spend a lot of time researching online before making a purchasing decision offline. And for the first time ever, – as data shows – there are more online sales than in brick and mortar stores in some sectors.
The difference is that the new kids on the block – the ecommerce guys – are making use of technology to improve the customer journey, which is one of the most critical factors to keeping customers and attracting more business.
In fact, C-suite executives reckon four particular technologies will be key for marketing success in the future:
Cloud computing and services
Mobile solutions
The Internet of Things
Cognitive tools
This article examines the top marketing trends for 2016 that are specifically related to these four technologies, and how you can use them to enhance the customer experience in your small business.
1: Cloud computing and services – marketing automation
The digital marketing process involves a plethora of time-consuming tasks. Marketing automation is a cloud-based service that dramatically cuts down the time that business owners need to spend on routine tasks. Marketing automation ensures precision and optimization of business resources as well as the customer experience.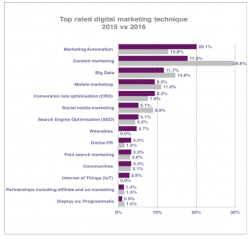 Grey indicates trends for 2014 – 2015 and dark purple shows trends for 2016. According to Smart Insights, marketing automation is the top digital marketing priority in 2016, followed by content marketing and big data.
The 'Big Boys' are using tools like Salesforce and Marketo, but even startups can get in on the action with more affordable marketing automation tools like ConstantContact and GetResponse, both of which were specifically developed with the small businesses owner in mind.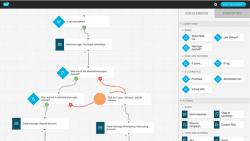 Image source: GetResponse
Dramatically improve the customer experience with the GetResponse drag and drop workflow planner.
For instance, depending on the platform you choose, small businesses can:
Easily create email marketing workflows that enhance the customer journey.
Host informational webinars.
Build professional, high converting landing pages.
Conduct surveys about their target audience's needs and expectations.
Integrate shopping cart abandonment processes into email workflows.
Analyze data to make improvements.
Utilize advanced email marketing features, like scoring, tagging and segmenting.
However, there is another trend entrepreneurs should be aware of, and that is that many small businesses select the wrong tool, and end up utilizing only a quarter of the capabilities. For example, ConstantContact provides a unique platform for nonprofits or companies that hold lots of events, while GetResponse is good for online marketing.
2: Mobile solutions – customer support
63% Of people use mobile devices a few times each month to find customer and product support. When they do, what does their journey look like with your business?
In other words, have you made it easy for them to get help from you when they use their mobile device to do so?
Image Credit: SoftwareAdvice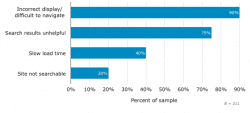 The most common issues when trying to find customer support via mobile devices are:
Difficulty navigating websites.
Searching results are not helpful.
Time to load is slow.
The website is not searchable.
If you provide a service or product online, you'll need to make it easy for customers to get support when using mobile devices.
One option is using a tool like Zendesk's Mobile Help Center application which makes all your resource documents easy to access from mobile phones: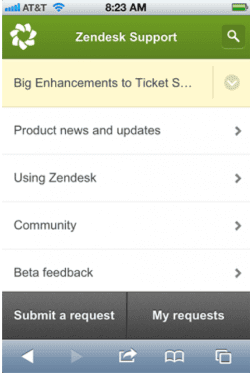 3: The Internet of Things – combining offline & online
The Internet of Things (IoT) means connecting online and offline through the Internet. It's not common with small businesses, which is why if you can leverage it, your business will have a tremendous edge over your competitors.
What can your business connect and synchronize, to impact the customer experience journey?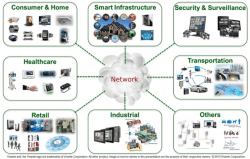 Image Credit: KESolutions.Biz
An example is the Point Defiance Zoo & Aquarium in Tacoma, who's online ticket sales have increased by 700% since implementing analytics technology to combine offline and online marketing activities. The zoo will move to mobile ticketing sometime in the future, so that visitors can use their mobile devices to "check in" at specific exhibits, dramatically improving the customer experience.
Smaller retail companies can install sensors that monitor foot traffic and customer behavior in-store. When this is combined with sales data, powerful findings emerge that have the ability to influence the customer experience.
To utilize the IoT, small businesses need to consider existing problems or ideas and then ask an IoT expert to provide solutions.
For instance, a lawyer was standing in the airport, waiting for the carousel to deliver his bag, when he had a lightbulb moment and thought, "why can't the airport notify me by Bluetooth when my bag's about to be delivered?†Bingo. That right there, is IoT thinking in action.
How can your business combine sensors with the offline world, to improve things for your customers, or even create new products or service offerings?
4: Cognitive tools – using user behavior for better customer experiences
Cognitive computing mimics the way the human brain works. It's a smart machine; a computer that thinks like a human. The tools that emanate from cognitive computing, turn data into powerful insights.
Small businesses can use cognitive tools, analytics and predictions, to access data that their customers create every day, in order to understand and learn from it, with the end result to drive loyalty and build trust, giving customers the right experience at the right time.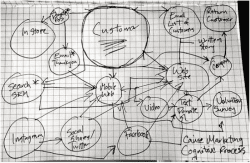 Image Credit: GeoffLivingston
For instance, when a shopper abandons their online cart, does the store understand why? Do they have processes in place that will ease the consumer back to the store, to complete the shopping process?
A practical example is an ecommerce store that uses Marketing Automation to track and analyze user behavior on the website and then creates an email workflow with conditions, filters and triggers to re-initiate relations via email (learn about using best practices for cart abandonment emails).
But even more striking is when businesses use cognitive tools to tap into the emotions of their customers, to deliver an experience at precisely the right time. IBM suggests businesses start with a cognitive strategy to answer these questions:
Who are you focused on?
What action do you want them to take?
How do they want to interact?
In summary, small businesses can create applications that think, based on their customer's needs…imagine the power.
Key points
Customer experience is the focus in marketing trends for 2016, and undoubtedly, in the next few years.
The four technologies that will be key for marketing are cloud computing and services, mobile solutions, IoT and cognitive tools.
Small businesses can also utilize these trends, by:
Using a marketing automation tool
Mobile help desk solutions.
Brainstorming ways to combine offline sensors with the online world for a better customer experience.
Using or creating cognitive tools based on user behaviour, to deliver a user experience at the perfect time.