Rene Power | Smart Insights | Fri, 02 Dec 2016 09:00:00 +0000
How digital innovation is engaging audiences and improving customer experience in the airline / aviation sector
This is the first in a new series looking at digital innovation and transformation in different B2B sectors aimed to inspire business-to-business marketers, this post from regular B2B marketing commentator René Power looks at how digital technologies are being deployed within the blossoming air travel and aviation sector to enhance customer experiences at every stage of the process.
As you read, think about what ideas you might take forward into your own sector?
Air travel is a growing sector
There continues to be an explosion in air travel, which makes it a very lucrative industry to be in. Air travel numbers themselves are mind-boggling. Published forecasts predict the total number of people flying on U.S. airlines will increase by 0.8 percent from 2013 levels to 745.5 million in 2014 and grow to 1.15 billion in 2034.
But it's not just the U.S. The International Air Transport Association (IATA) released its first 20-year passenger growth forecast, projecting passenger numbers to rise to 7.3 billion by 2034 – a 4.1% average annual growth in demand for air connectivity that will result in more than a doubling of the 3.3 billion passengers that travelled in 2014.
And China will overtake the U.S as the world's largest passenger market. By 2034 flights to, from and within China will account for some 1.3 billion passengers, 856 million more than 2014 with an average annual growth rate of 5.5%.
What does the passenger experience look like?
This infographic illustrates how technology sits at the heart of the sector and enables the incredible growth in Digital Marketing in the Airline industry we're seeing.

The customer pathway in air travel can be segmented into the following areas: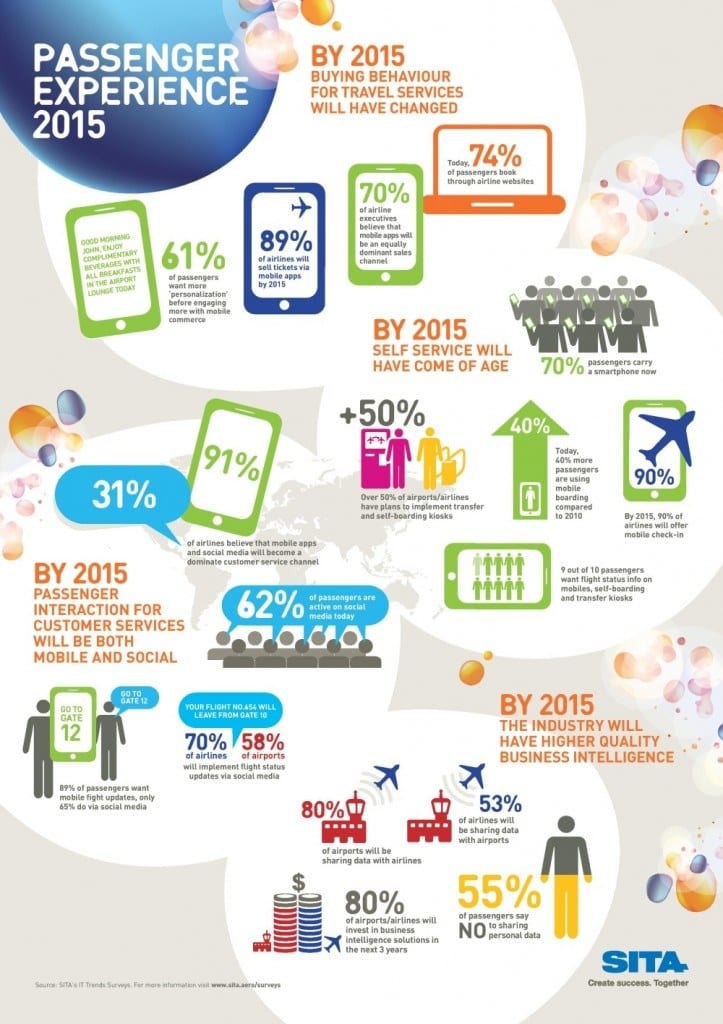 Pre-travel – online reservation and online check-in
Check-in, validation, baggage & security
Airport services and 'passenger way-finding'
Lounges, gates and boarding
In the air
Immigration and arrivals
Let's look at some of the more prevalent areas in chronological order.
Online reservation
Every airline, and airport, has a responsive, ecommerce platform (and increasingly an app) that integrates the latest UX thinking to get customers quickly to the point of search, select and purchase.
The data and permissions at this point are critical to employing technology further along the process.
Often, there is also the opportunity to bundle, and as we've seen with some providers, giving a mobile number at the point of booking and reconfirming at check-in can allow for targeted offers and information alerts throughout the journey that follows using some of the technologies that follow.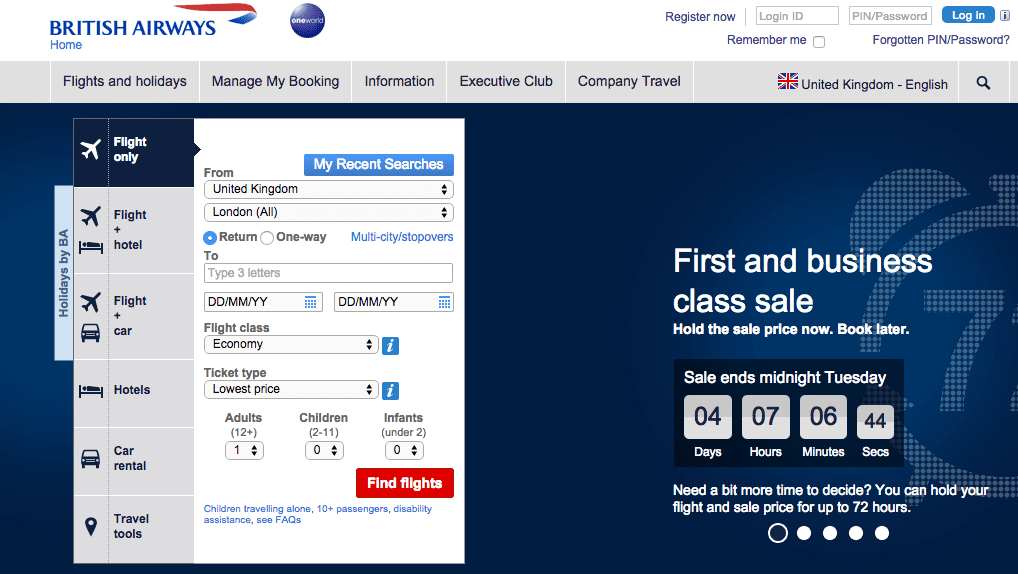 Wayfinding – iBeacons
When a new technology arrives on the scene, it often takes a number of years to gain the traction it needs to realise its full potential. Take Near Field Communication (NFC) as an example. This technology has been touted as the "next big thing†for a number of years without yet gaining the widespread uptake it initially seemed destined to achieve.
However, iBeacons have come to the fore, and unlike NFC, the technology has quickly emerged as a popular tool among travel industry stakeholders. The key to its rise seems to be the fact that a variety of uses have already been highlighted. American Airlines is using iBeacons to improve wayfinding at Dallas/Fort Worth Airport.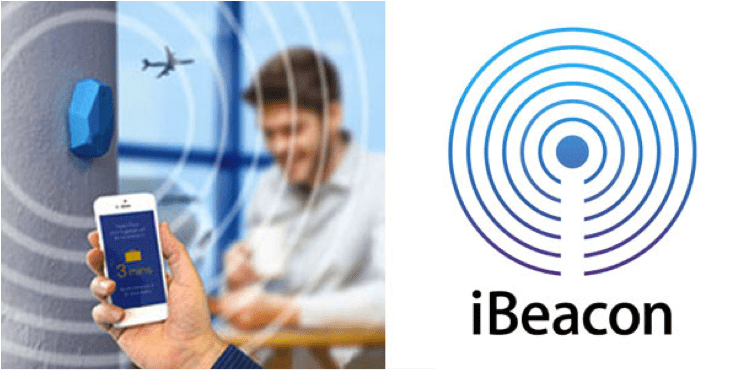 EasyJet is using them to send location-specific messages to passengers' smartphones, Japan Airlines is tracking members of staff in the gate area, and Virgin Atlantic is using iBeacons to improve the airport experience for its premium passengers.
With so many use cases already apparent, and even more likely to emerge in the coming months, iBeacons appear to be far more than just a short-term fad.
Airport services – digital display
The rise of airport and airline apps, and the widespread preference among passengers to search for and consume information via their mobile devices, had some people questioning whether digital displays in airports would soon become a thing of the past.
Instead, quite the opposite is happening, as airports and suppliers have identified that smartphones and digital displays can actually complement one another.

A great example is Qantas, which has launched Qview, a digital experience for premium passengers that is enabled by synchronising electronic devices with the digital displays in lounges. If a passenger is reading a news story on their tablet, for example, it can also be displayed on the digital screen in the lounge, alongside real-time gate and boarding information, meaning all the information they need can be found in one place.

Also in Australia, there are trials involving Google, in which passengers could use NFC or QR codes to interact with dozens of digital billboards to access the Google Play store and download content via the airport Wi-Fi.
LAX is offering a digital, multi-sensory experience in the Bradley West Terminal, which allows passengers to interact with the infrastructure using smart phones and tablets.
The digital traveller is clearly the future, so expect to see airports finding innovative ways to allow them to interact with their surroundings going forward.
Predictive modeling for traffic flow
Tracking passengers throughout the airport has a number of benefits, ranging from knowing how many people are in a specific retail area, to proactively managing bottlenecks as queues start to build up at certain checkpoints.
At Copenhagen Airport, for instance, sensor-based predictive modeling is used to measure the passenger flow and waiting times, allowing the airport to allocate staff and optimise every inch of the terminal based on the number of people in one area at any given time.

Elsewhere, Finavia has also announced that it will be the first airport to track passengers via their smartphones throughout the entire airport journey, from the car park to the departure gate, both to manage queues and to create new commercial opportunities through the ability to interact with passengers based on their location.
These digital innovations may not be seen directly by passengers, but they can certainly help to contribute to a less stressful, more personalised experience for them in the terminal.
Retail – apps integrating NFC
Tapping into today's 'coffee culture' Air New Zealand has been featuring barista's who make freshly brewed coffee to passenger's preferences in its 'Koru' lounges for some time.
Lounge guests can order their favourite coffee by ticking a few boxes on a piece of paper, add their name and hand it over.

In a clever move, flyers now can order Barista-made coffee via ANZ's tablet or smartphone app the minute they walk into one of the airline's Koru Clubs around New Zealand, including its international lounge at Auckland Airport.
Boarding – wearables
A list of the new technologies that will play an important role in defining the airport experience of the future wouldn't be complete without a mention of wearable technology. Virgin Atlantic led the way with the first trial of its kind in London Heathrow's Upper Class Wing, and has since announced that it will productionize Google Glass.

The likes of Vueling, Iberia and AirBerlin already offer smartwatch boarding passes, Copenhagen Airport has undertaken a passenger-facing trial of Google Glass, and Japan Airlines has equipped select members of staff with smartwatches as part of an ongoing trial.

With Google Glass set to drop in price as its various uses in the enterprise space continue to be highlighted, and with other players such as Vuzix and Droiders making significant advancements in this space, it won't be long before these wearable technology trials become permanent implementations.
Summary
The customer pathway in air travel starts on a screen on a phone or computer and ends returning home with their luggage intact, incredible memories and new contacts.
These digital innovations bring positive impacts on everyone in the industry – the airlines, the airports, the infrastructure companies, third parties feeding off the growth in travel and, of course, customers.
Have you plotted out how and where digital technologies could be brought to bear on your own customer interactions? What could you implement that would give you a real competitive advantage?