Expert commentator | Thu, 07 May 2015 07:09:00 +0000 | http://www.smartinsights.com/content-management/content-marketing-creative-and-formats/visualcontent/
Examples showing how to increase reach and engagement with visually compelling content
Content shared on social media tends to be more visual due to high engagement levels and amplification when it includes photos, videos, memes and infographics. According to a Citrix Report and associated infographic, nearly two thirds of the posts on social media use visual content,  since it ignites viewers' imagination and enables brands to provide a positive experience, and social media users are more likely to micro and visual content.
7 Tips to creating visual content
Here are 7 tips you can use to create powerful visual content and instantly connect with your audience.
Tip 1: Personalize your message
Identify your audience, their problems, and showcase the special features and capabilities offered by your product or service.
Create visual content which cover specific themes for website personalisation, appealing to particular demographics/personas, key stakeholders and consider where they are in the sales funnel based on their actions and behaviours.
For instance, the other day, I was browsing through Hard Drives on Amazon. After a couple of days, I received this email with images personalised based on my browsing: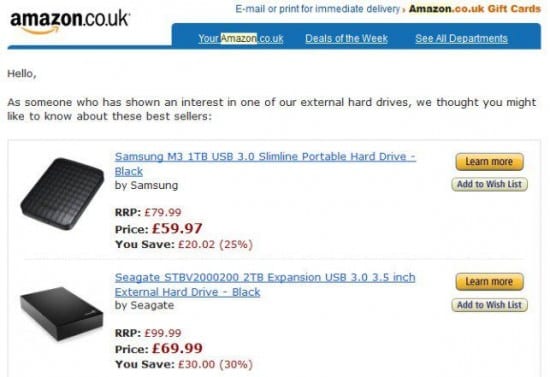 Tip 2: Be Useful
Listen to your customers from their FAQs, popular discussion topics and issues they care about. Social Media listening tools can provide great insight.
Provide visual content that shows how your product answers these questions and addresses these issues.
Create visual content to bring awareness and draw engagement around these popular topics.
Share educational material containing important facts, tips and best practices via infographics and presentations.
For example, BBC News provides an Instagram video news service called Instafax. It delivers 15-second news clips using Instagram videos. This is immensely useful to its busy community which doesn't always have time to watch the news.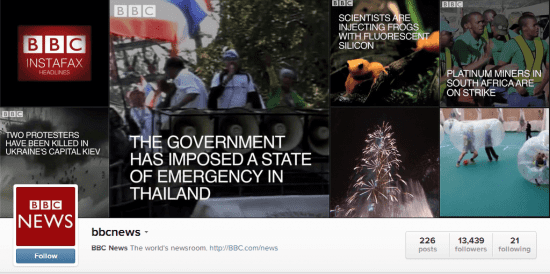 Tip 3: Show the end result achieved by your product or service
Executives and CEOs like to see the final result before using your product, and not necessarily the finer details. For instance, some of our customers aren't interested in knowing how to use our product and are interested in seeing what the final result looks like. However, they are the key stakeholders who make the purchasing decision. So you need to convince them.
Visual content such as Screenshots of the end (e.g., reports, campaigns, projects, etc.) can be used to convince them of your capabilities. Ask you customers what they look for in your product's final output and highlight them in your content.
For example, since our product is a dashboard reporting tool, we show sample dashboards on our site to help users imagine what to expect from our product.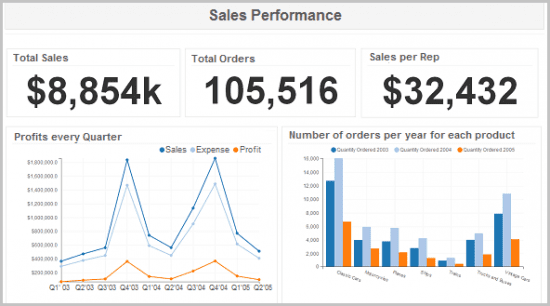 Tip 4: Show how easy it is to use your product or service
On the other hand, Managers, Marketers, Developers, etc. like to see how your product works so they can check if it has all the required features. They need all the details and want to see your product in action.
Live Demo, video tutorials, landing page videos, and screenshot of your product or service are a great way to entice them.
Optimizely does a great job of explaining how their product works in just a couple of minutes using really easy examples. Here's their demo video:
Tip 5: Humanize your content
Find out how your product or service impacts the lives of your customers. Create visual content to show how it fits into your customers' life.
Tap into user generate images and videos shared by your customers to show emotional branding.
Images and videos of customers using your product or service, your employees having fun building it make for engaging visual content.
Your brand gets more credibility and reach from the authentic content shared by your loyal fans and followers.
Red Dress Boutique uses this technique by providing giveaways for customers who share a picture of them using the product on social media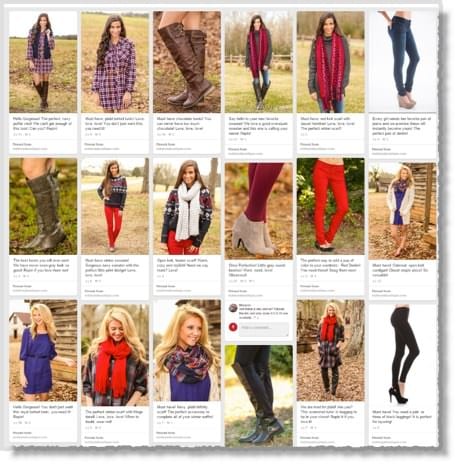 Tip 6: Craft a story
Storytelling that a viewer can imagine being a part of.
Identify the end goal you are trying achieve with your content, the ideas you want to inspire in a viewer's mind and the actions you want them to take. Create a coherent visual content around them.
Starbucks is a brand with a great personality. If you look at their Instagram profile, you'll notice that they share images of not only their products but also their values and interests of their customers.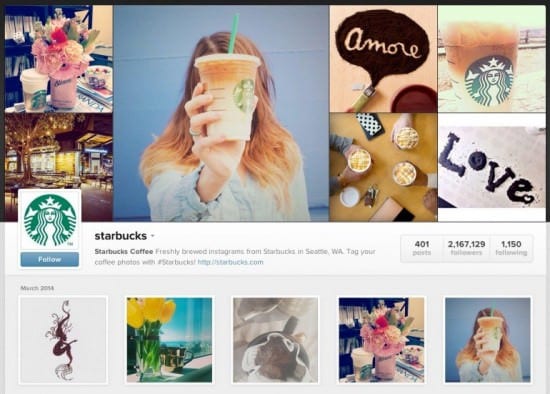 Just as the brand itself, Coca-Cola's tumblr blog is fun, quirky and interactive with a variety of brand memorabilia and animated images.
Tip 7: Leverage your existing content
Identify your written content that is popular with your customers and adapt it into multiple visual forms such as Infographics, slides or images.
If customers tell you they like a particular kind or aspect of visual content, deliver more of it. Use social media metrics to monitor if it is popular with your customers or not.
Great visual content can convince your customers that you understand their problem and that your product or service is the solution to it. It can help them see how your product or service impacts their lives day after day.