Expert commentator | Smart Insights | Fri, 09 Dec 2016 15:00:00 +0000
Unusual Tactics To Help Small Business Win The Holidays
I'm writing this article on the morning of Black Friday, just after I cleaned out my inbox of all the promotional emails I had received from retailers about their special offers.
There were about 10 promo emails in my list. I opened two and clicked through from only one. The others were unceremoniously archived.
This sums up the challenge that small businesses face during the holidays.
Markets have gotten more saturated and enterprise-level marketing technology is readily available to everyone. Instead of competing on a level playing field, it's harder to reach your customers and bring them back to your store.
This is especially true during the holidays when there are so many retailers (some with massive marketing budgets) vying for the same attention and dollars.
I've always liked movies where the underdog wins (which is also why we focus on building tools for small business at Conversio).
In this article, I'll explore five tactics that small business can use to win the holidays without trying to out-compete the other retailers. Instead we'll go off-beat, be streetwise and outsmart your competitors.
1. Play to your own drumbeat and avoid overloaded inboxes
Email marketing remains the number marketing channel and way to bring your customers back to your store to make repeat purchases. This mostly contradicts the idea of people suffering from email overload. While this might still be true, they keep opening and clicking emails.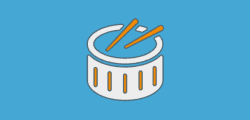 During holidays and peak sales periods though, the problem of email overload is compounded. The challenge is thus to stand out and get customers to prioritise your email. Catchy subject lines and beautifully-designed emails can do the trick here. But the odds are not in your favor.
And I'm no gambling man.
To increase your own chances to get noticed, tune your email marketing to your own drumbeat.
An easy way to do this is to subscribe to a whole bunch of mailing lists for the big retailers. You'll notice that many of their emails will go out in the same 24 – 48 hour windows during the holidays and what you'll want to do is to  avoid sending in those periods.
Another trick is to not offer similar promotions. If everyone else is discounting aggressively, consider doing the opposite. Perhaps you can sell a more exclusive, premium package of one of your products.
Whatever you do, don't try to beat your competitors head-on. Instead, find the path of least resistance.
2. Maximise every opportunity for attention
We have established that the hardest thing to gain during the holidays is the attention of your customers. So once you have their attention, you should try maximise that opportunity to get them to spend as much money with you as possible. I'd say it's a safe assumption that most shoppers will only shop with you once during the holidays.
As Eminem says in his song Lose Yourself: "If you had one shot or one opportunity to seize everything you ever wanted in one moment, Would you capture it or just let it slip?"
While your customer is browsing your store, there are two ways in which you can help fill up their baskets with more products:
The first would be to use enhanced search functionality to make it easy for them to find what they're looking for. Bonus points if your search uses some kind of predictive analysis to make better search suggestions too.

The other must-have is a recommendation widget on your product pages, which will recommend other products that the shopper might like as well (based on the products they are currently viewing or adding to their carts).
The opportunity then doesn't end when the customer places their order, but that window still extends to the first couple of minutes after the purchase.
You could consider using a customised checkout flow that offers customers a quick and easy way to take advantage of some of your up- or cross-sell offers. Here, you have the benefit of impulse; especially if customers can make those purchases with one click.
The other tactic that works really well is to use your email receipt as a way to re-engage your shopper. With open rates that exceeds 70% and click rates of more than 10%, this is a great opportunity to sell more to your customers.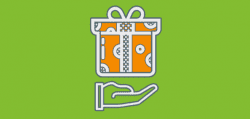 3. Help out lazy and unimaginative shoppers
There's a lot of social pressure around the convention of gift-giving and not everyone has the best ideas. I consider myself a good giver of gifts, but if you ask my wife's opinion, she might not agree with my assessment.
A great idea is to have an easy-to-use gift-buying guide on your website. The simplest form this can take is by having product collections that are categorised according to the recipient of the proposed gift. Examples would be "Gifts for Her,†"Gifts for Him,†"Gifts for Wine Snobs†or whatever makes sense for your store. The key here is to help remove the friction from the decision-making process, because that friction might cost you a sale.
Beyond these guides, you should also help those super lazy shoppers that aren't confident in selecting a gift themselves. I know it's not the most personal gift to give, but we've all given someone a gift card in the past.
Perhaps you can make the purchase of a gift card a little bit more personal and allow the shopper to personalise it for the recipient. This maybe won't beat an actual, thoughtful gift, but at least it demonstrates some effort on the buyer's behalf.
And it also nets you another sale.
4. Use tight deadlines in your favour
There's another part of the holidays that doesn't count in your favour: the dates are pretty inflexible. Take the process of buying a Christmas gift for example, which has a fixed deadline. This always tends to create a bit of a rush as the deadline looms larger.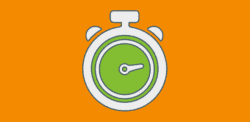 What you can do is help your customers get their holiday shopping done sooner and well ahead of this impending deadline. This is a more proactive approach to making your sales and will also simplify any logistical challenges you could face by getting an influx of new orders on Dec. 24.
The way I'd go about this is to offer customers an incentive to complete their holiday shopping sooner. I'd also recommend creating a sense of urgency by using some time-sensitive offers and smart discounting.
Another consideration would be to double-down on that urgency in your cart recovery emails for shoppers that are only window shopping right now while planning to complete the purchase closer to the deadline. Perhaps you can be more aggressive with the discounts or incentives in your cart recovery emails to get them to take action right now instead of waiting?
5. Be the saviour
We've all done last minute shopping before (because we haven't yet found that "perfect†gift or we just forgot to buy a gift for that third cousin we only see once a year). The problem with this is that not all online retailers can fulfill last-minute orders, because they don't have that logistical infrastructure.
If you can however be the saviour for that shopper that is making a last-minute purchase, you will most probably win big; both in terms of this one sale, but also getting a customer for life.
You should be proactive in this sense by clearly publishing your cut-off times on your website. This will help shoppers know exactly what the latest is that they can still get their purchase shipped. You want to avoid shoppers having to go through the whole checkout process only to find out that they will only receive their order on the 27th of December. This is a bad experience and those shoppers will just abandon their carts (likely never to return).
In addition to that, you could consider offering your customers an expensive, convenient last-minute delivery option for their purchases. You might not be able to ship an order across the country within 6 hours, but if the customer is more local to you, this could be possible.
The nice thing about this is that there are bound to be customers that will take you up on that option. And if you price this intelligently, you can build in a little bit of profit, while also increasing the value of this order.