Expert commentator | Smart Insights | Wed, 21 Dec 2016 11:00:00 +0000
The most effective ways to boost your conversion rate 
Have you ever considered why it happens? Why a visitor enters your website, stays there for a while and leaves without purchasing when you have so much to offer? According to the latest trends, you have 5 seconds to engage the customer and make an impression before they leave your website. In this article we will expose 5 major conversion blockers that can be disastrous for your website, but are fixable at the same time. So if you are a new business getting started with ecommerce, you better make those 5 seconds worth your customer's time.
The Rise of Ecommerce
Ecommerce started as a revolution in shopping. With time, increased competition inspired companies to invest more in their websites, improving their appearance and usability to meet the standards.
Ecommerce as we know it today has evolved into a billion dollar industry, but for many new businesses entering the market effectively is a hard nut to crack. The good news is fantastic ecommerce platforms such as Magento, WooCommerce, Shopify and Volusion are on the rise with their own business solution software such as, Geo-Targeting extension, WooCommerce dynamic pricing and Pretty URLs etc. In this article we will study the main reasons behind conversion drops and the measures that must be taken to fix them.
1. Address the Needs of Customers with Clarity
If you want your customers to convert, make sure you present a compelling argument with a valued proposition that can trump the insecurities and reservations the customer has about the products. Clarity in persuasion can breach any doubts your customers have that might be leading them to abandon your website.
Add R&D to Your Mix
Many companies are swift to introduce new products but quite slow in improving them. The research and development phase of any product must be accounted for especially if the market is IT related. With the tide of technology, the product must be era appropriate so it can address the needs of the consumer.
Build a Quality Check Team
Appoint a team to survey your products and analyze their shortcomings against the products your competitors are offering. This will put things into perspective and allow your team to introduce unique selling points within the products and win your customers.
2. Increase Trust
Let's imagine you are walking in a bazaar and a street vendor selling an iPhone catches your eye. The vendor is offering a brand new iPhone for a great price, but you still choose to walk away.
You know the product meets your needs and comes with a good deal. But you wouldn't buy it because you don't trust the seller.
When it comes to the buyer's perception about your products, there are but 4 possibilities that can deny your sale,
The customer doesn't need it
The customer doesn't have money
The customer has other options
The customer doesn't trust you
There is not much you can do for the first 3, but  you can build trust.
The low number of conversions your experiencing could just be result of customers not willing to trust you yet. When they don't trust your website, they most certainly will not buy from you either.
Build Customer Base
For many newly established websites, building trust with the customers must come as the no.1 priority. Once you have a spotless selling record and a collection of positive feedbacks to vouch for, you can rest assured that your conversions will not fall off easy. You can also introduce money back guarantees and refund policies for to make a loyal customer base. Use modules and web apps to add refund management systems in your website. Remember, trust can take years to build, but it's an investment that pays off richly.
Aesthetics
Any wrong move and your website can spiral into a costly catastrophe. Everything from web design, content, Navigation, Visual detail must be accounted for.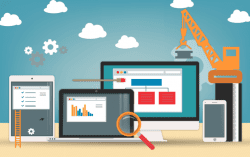 Visual Elements
Does your website exhibit the optimum quality of visual detail to attract and engage the visitor? Here are the necessary elements that any conversion producing website must have.
Images
Since many websites have already transitioned from their text-centric layouts to modern and visually effective web designs, it's about time that you did too. The absence or even the scarcity of images in any website is can be catastrophic to its conversions.
Adding HD images for your products, banners and events enhances the aesthetics of a website, and also gives customers a better understanding of the products you sell.
Videos
Videos give your website the ability to advocate about its products and address the customers with promotions or advertisement more effectively than any text or image.
Produce Promotional videos for your products to engage the viewers and create awareness for future campaigns
You can showcase testimonials on your home pages. Video testimonials are an excellent source of product exposure
Add videos on product pages to show how they work with step by step instruction manuals.
Use tools and extensions to compile your videos on a dedicated page. You can use several extensions to create galleries and blocks for featuring popular videos
Navigation
Navigation is a crucial aspect of a web design. It is key to usability and adds convenience for the customer. A good navigation hierarchy with a clear and simple structure is essential to provide a good user experience for the customer.
You can add Text Links to improve internal linking of your website. Linking your web pages together can help customers get better insight about your products without getting lost in your website.
Use Tabs to help customers navigate to your web content. Tabs can be added horizontally to highlight the core pages of your website such as:
About Us
Contact Us
Blog
Events
Products/Services
This helps in reducing clutter and groups the links into sections.
Add filters for advanced products search. Many customers require tailored search to match their specific requirements while finding products on websites. Common filters include:
Search by Product Type
Search by Price
Search Specifications
Search by Popularity
Search by Alphabetical Order
This gives an optimum search experience to the user and adds value to your website.
Text
Text is the bread and butter of a website. It sustains the elements around it and invites the customers towards the products. Make sure your copy is accessible, passionate, but not over-technical.
Here are a few things you must keep in mind:
Never woo customers with fancy and over complicated business language – simply because it just doesn't work.
Make your content informative, but concise. Keeping your text to an optimum length will propagate your message without disorienting the reader.
The content you write should abide by the guidelines of search engines such as Google which means NO PLAGIARISM whatsoever.
Avoid excessive use of internal linking. Spamming your content with links won't help you rank, and may lead to penalties.
Produce creative posts through blogs and articles about your products. You can hire a content writer to for this task.
4. Mobile Friendly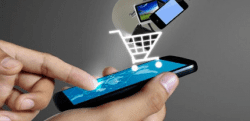 Your customers that once used desktops and laptops to shop online are now moving towards mobiles. In other words, customers now prefer shopping while on the move.
Smartphones and handheld devices now support lighting fast internet speeds which makes them ideal for accessing websites even during travel. In December 2014, handheld devices such as smartphones and tablets accounted for 60% of digital media time spent by online users. In order to make your website mobile friendly, a responsive design must be added.
Responsive Design
Integrating responsive design into your website makes it scalable and fast on almost every size of screen. Users are able to view website content on their screen without scrolling left/right to interact with the elements such as CTAs. This improves user experience and helps your customers convert. According to a survey conducted in 2016, it was revealed that 70% of mobile searches lead to action on websites in just one hour, while 67% of customers shared their preferences on shopping only from a website that is mobile friendly. Integrating responsive design will not only improve your conversion rates but also eliminates duplicate content (since there will not a separate mobile version) and reduces bounce rates.
5. Create a Sales Funnel
Sometimes what damages a potential conversion is the accelerated sales strategy your store marketers enforce. Even though many customers are loaded with cash, they are often out there to just make up their mind and purchase later. Aggressive sales strategies are productive in some circles, but abusing them can scare away your leads. That is why a sales funnel is in order.
How it Works
A sales funnel unconsciously takes your customers through step by step procedure. It works by invoking their attention to the point where they no longer have any reservations or impediments keeping them from purchasing your products. Here is what your need to follow
Learn about the needs of the customer about a specific product
Publish informative blogs, videos, reports and testimonials about the product
Establish communication through chats, emails, subscriptions and newsletters etc
Convince them how your products is the best in the market through competitive price and features
Seal the deal with attractive offers
Conclusion
The vast majority of visitors without converting. Just by capturing little more pockets of these lost sales can have a huge impact on the total revenues of your store. By focusing your efforts on improving your in-store conversions through these suggestions mentioned above, you will significantly notch up your conversion rate and increase your sales.