Expert commentator | Thu, 23 Apr 2015 09:24:00 +0000 | http://www.smartinsights.com/lead-generation/marketing-automation/marketing-automation/
Simple recipes and tips to get you started with your Marketing Automation
Are you still sending out blanket e-shot campaigns to large, anonymous lists? If you are, then the 'shot' part might turn out to mean 'shot in the dark.' In an age where PPC and SEO let you reach a target audience actively looking for companies like yours, blunt emails are rapidly becoming a thing of the past, and 2015 is shaping up to be the year of automation.
Most companies already have all the ingredients – an email platform, a CRM full of client data, and an incoming source of leads gives you everything you need. Getting started can seem daunting, but by starting off with a few basic recipes, you can build up a fully-fledged automated strategy in no time.
Recipe 1: Dynamic Content
Most companies have a wealth of information about their B2B clients in their email database or CRM. Dynamic email content is a great way to put this knowledge to good use by delivering differentiated content which reflects the behaviour and history of your customers. It's possible to do this kind of segmentation manually if you don't mind labouring over a hot spreadsheet for a while, but most CRM and email systems can be integrated to do the hard work for you.
Start off with something simple – if promoting a whitepaper, you could vary your call to action depending on whether your contact is a Technical Director or a Finance Director, for example. An email with special offers could use the purchase history in your CRM to promote discounts on similar products – another great way to keep things relevant for your audience.
This kind of segmentation can lead to click rates being 62% higher, and that's just by utilising information in your email database. If your email platform can integrate with a web analytics platform to include recent browsing history on your site, so much the better. It's also easier to report on single dynamic campaigns rather than multiple-campaign segmentation. However you go about it, dynamic content is a great way to deliver content that your audience wants to see.
Recipe 2: Drip Campaigns

A series of timely emails to your audience can be extremely effective, especially for introducing new clients to your business. Some case studies have shown a 98% conversion rate for these type of 'drip' campaigns; targeted communications sent out to your base at regular intervals to educate clients, welcome new customers and warm up new leads.
Drip campaigns can be especially relevant for businesses with long sales lead-times, helping to stay in regular contact with prospective clients while delivering targeted content.
Drip campaigns are easy to set up, but managing them effectively is key. For a start, see if your email platform supports triggered automatic sending – timing and a consistent experience for all your contacts will be key. It's also important to measure engagement with your campaign and to know when a contact is engaged enough to approach directly. If Lead scoring is a feature you can use to measure and automate this is the perfect time to do so. Long campaigns will also benefit from a preference centre – an alternative to a simple unsubscribe, which offers multiple options to keep your audience involved, and allow further segmentation.
Recipe 3: Nurture Campaigns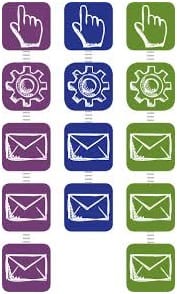 Lead nurture is often visually depicted as a funnel, but it's really more accurate to see it as a watering can – it allows your audience to branch out and choose their own journey through your pre-planned automated campaigns. In the same way dynamic content will change an email based static fields in your database or CSV upload, a nurture campaign will segment your audience based on their interaction with the your communications, automatically sending them in different directions based on their interests.
This level of automation can help to generate more leads at a far lower cost than using non-targeted static campaigns. A large part of this saving can be attributed to the time saved – a well-planned nurture campaign can span weeks or even months, and after setup can simply be left to run.
From a sales point of view, nurturing is a particularly good option for lukewarm leads – contacts who have engaged with your site or campaigns in a passing sense, but aren't quite ready to be approached with a direct proposition.
To make your nurture campaigns successful, make sure your email designs have plenty of calls to action and links – more choice for your audience means better targeting for you. Connecting the dots between web analytics and email can also give you vital insight into user journeys which can be reflected in your campaigns.
Finding the time to save time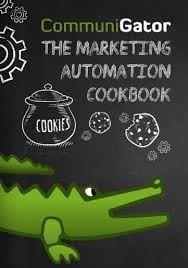 In 2015, prospects are in charge of how you interact with them; social media and search is all about connecting with your audience when they're looking for you, not the other way around. With enough time to spend analysing your web traffic and campaign results and segmenting your audience manually through Excel and CRM reporting, it's possible to keep up with the demand, but with marketing automation on the rise, more and more marketers are looking at an integrated solutions. For those taking their first steps on the automation path, it's like learning to cook; just take it one recipe at a time.
For a handy strategic guide on implementing marketing automation, check out the Marketing Automation Cookbook.